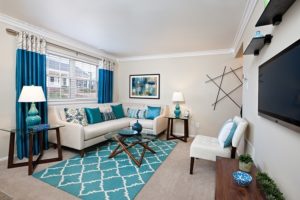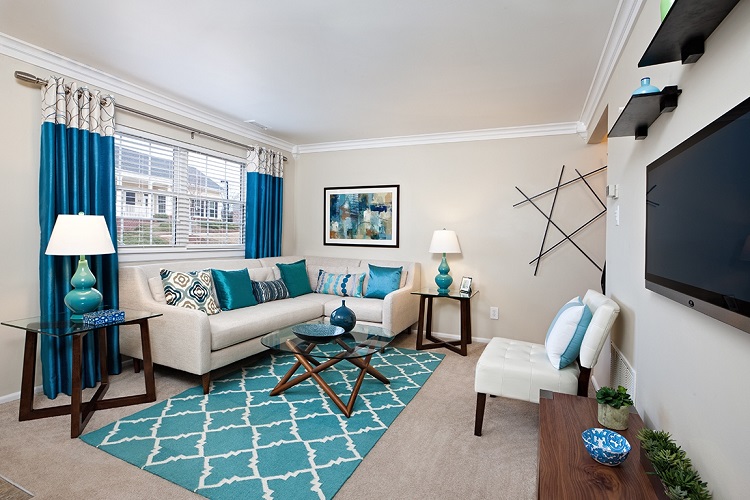 Just because you're living on a budget doesn't have to mean you have to live in a dainty home. You can spruce things up without breaking the bank. It just takes careful shopping and planning to get the best bang for your buck. There are plenty of savvy shoppers redoing the interior and exteriors of their home without it costing an arm and a leg. You can do the same, especially if you're willing to do some of the work on your own. The less work you have to hire others to do, the more money in your pocket. But only go the DIY route if you're experienced or handy. Know when you need to call in the experts.
Repaint the Walls in Your Home
This should be a fairly simple task – all you need is the right colors and paint brushes. It's a good idea to purchase a rolling paint brush with a long stick, so it's easier to reach the high-up places. You're also going to need a smaller handheld paint brush for the corners and other thin areas that need a personal touch. Use painting tape wherever needed to prevent paint from getting in the wrong areas. You can use the tape to create a design as well. Painting the interior of your home is a great way to refresh the rooms throughout your property. Try going with bolder colors like bright yellows, reds and oranges. You can opt for an accent wall if you don't want to use bold colors for the entire room.
Replace the Doors
The doors of your home can add or take away from your home's appeal. This goes for all the doors in the home, but particularly the front and back doors. These can be upgraded to nicer, heavier doors with beautiful windows or other designs. If you have a sliding door area, consider replacing it with a more luxurious option. As for the doors inside your home, if you don't want to pay to replace them all, you can spruce them up with new door knobs.
Build a Deck in the Back
This can be a simple DIY project if you have the right tools and know-how. If not, you can always hire a contractor to build it for you. You can shop around for the best rates, so that you get a deal. The deck can be one that's covered and screened in, so you can enjoy summer nights without being bothered by mosquitoes and other insects.
Install an Above-Ground Pool
If you don't have the funds to install an in-ground pool, why not opt for one that is above the ground. These come in different shapes, sizes and price ranges. You can have a deck built around it, so it's easy for children and adults to get in and out. Decorate the deck with pool furniture, like umbrella tables and lounge chairs. You can find great deals on such items at Walmart.
Your home is what you make it, so try to make the most of your interior and exterior design without breaking your purse.